Cumiskeys, Park St, Dundalk, Co. Louth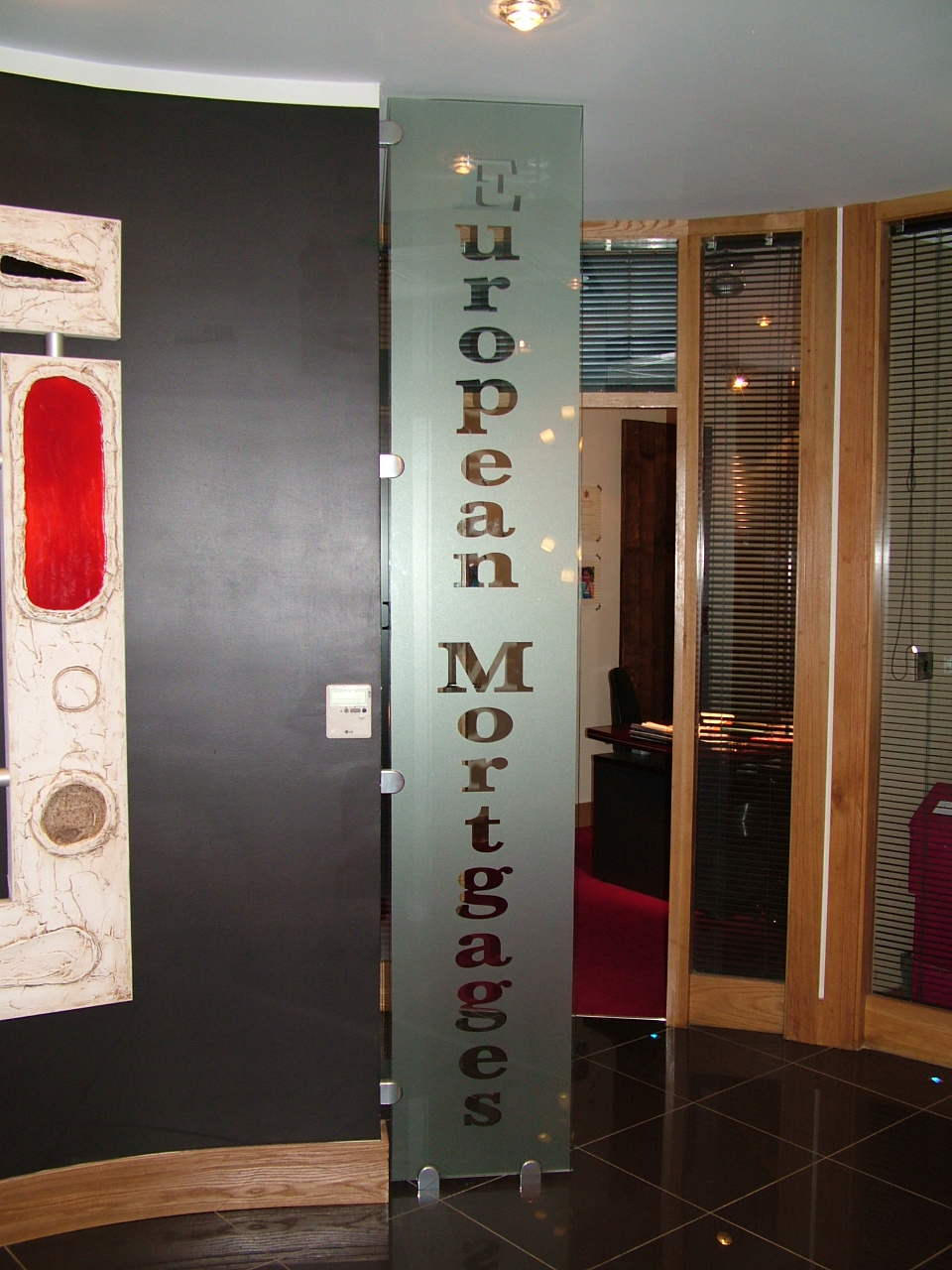 Project Details
Total refurbishment and alterations to a well known real-estate and mortgage company on 34 – 35 Park Street, Dundalk, Co. Louth.
Description
When you arrive at Cumiskeys real estate and mortgage company one of the first things that you will notice is the diverse use of materials, mixing rustic timber beams fixed to wall at the top of the stairs and the classic crystal chandelier lighting.
When you arrive on the first floor, you will be immediately be greeted at the bespoke reception counter and waiting area. Polished porcelain floor tiles were laid in a reputation of the reception desk and carried through to the door of main office. There are three no. offices and a board room just off the waiting area which were constructed with Solid cherry timber and clear glazing panels floor to ceiling. All light fittings and accessories were sourced and selected to suit their new premises.
On the second floor you will find European Mortgages located. You will see again the use of timber beams and crystal chandelier lighting, this connects the two floors but at the same time they are different companies. Entering the second floor you will get the scenes of open how much space there is; There are a further two no. offices on this floor, the use of colour, natural lighting and the vast array of properties and sites on display to potential clients wishing to sell or purchase. All together this gives Cumiskeys Mortages, real-estate and Auctioneers a much more professional image that will last the test of time now and well into the future.
Gallery
Contact Details
Declan John Kirwan,
Priestown,
Dunleer,
Co.Louth
Tel: 086 – 8152660
Email: info@djkdesign.ie